Cable Pulling Head Services
Pulling heads are affixed to the ends of a wire to ease the pulling of the wire during the installation process. Our compression pulling heads work on both copper and aluminum conductors and come in a variety of gauge sizes.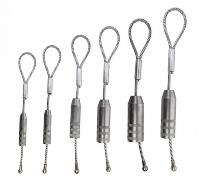 Contact your OmniCable Account Manager today for more information about our value-added services.